Your sign is often the first introduction you make in business. People usually see your sign before they see you or the products you sell. Therefore it is essential that it reflects your high standards.

At Heritage Signs we believe in reminding your customers of the ideals reminiscent of a simpler time, of days when business meant integrity, courtesy and commitment.
.


We listen to our customers and provide products hand crafted with painstaking care and attention, using the finest in creativity, materials and workmanship.



BUSINESS | VEHICLE | MUNICIPLATIES | INSTITUTIONS | INDUSTRIAL | HOME/COTTAGE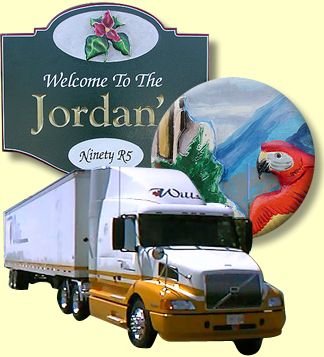 Heritage Signs Portfolio
This area of our web site is for promoting some of the projects which we have had the opportunity to work on. You will find samples of sandblasted, routered, vinyl and vehicle signage here by simply clicking on any of the links found on the left hand side of our portfolio pages.
If you are planning to have a sign designed and manufactured in the future please contact us for a competitive quote. Allow us to make YOU a lasting impression!