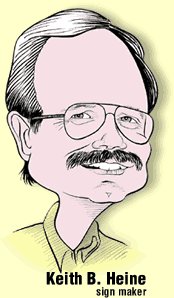 With a background in Graphic Design and over 22 years experience in sign manufacturing Keith is able to fullfill all your signage needs.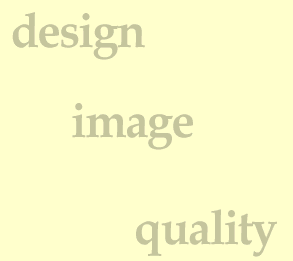 Welcome to the Heritage Signs Web Site

Heritage Signs is located near the heart of the 1000 Islands region; just North of Brockville, Ontario at R.R.3 Athens. This positions us conveniently close to Ottawa, Montreal, Toronto and Northern New York
State, U.S.A.
Keith Heine, president of Heritage Signs, is a talented artist and graphic designer with over 22 years experience in marketing, advertising and graphic design.
The sign shop is well equipped and constantly expanding. All of the traditional sign makers' tools as well as a state-of-the-art CNC Flatbed router and recently purchased Gerber Vinyl plotter are at your disposal.
Heritage Signs was originally founded to create custom heritage-style signage incorporating old-world craftsmanship (hand carving, hand painting, gold leaf application, etc.) Today those traditional skills are combined with advanced computer technology and modern tools to produce outstanding signage without compromising quality.
Heritage Signs staff are as equally at home with traditional materials (red
cedar, mahogany, pine etc.) as well as high density sign foam, PVC, marine
plywood, alumilite and many other materials and finishes. For that extra
touch of class we can add 23kt gold leaf.
If you can think of it...we can design, produce and install it!